Hosted by Sloppy Joe's
Annually on July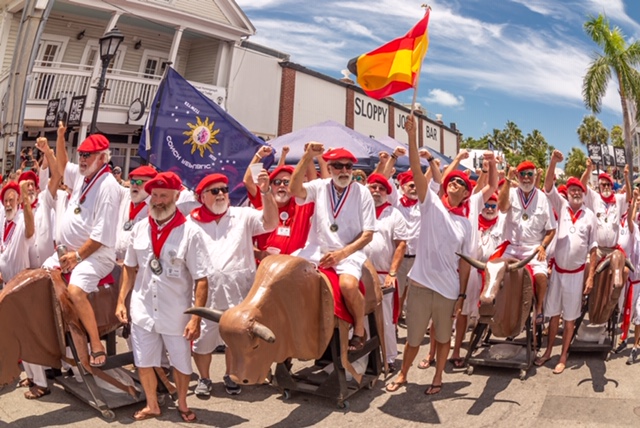 Hosted by Sloppy Joe's Restaurant
Sloppy Joe's Annual Hemingway Look-alike is a staple of Key West, Florida
This year will be Sloppy Joe's 40th Anniversary of the Hemingway Look-alike contest
Every year during July, Hemingway look-alikes and spectators visit Key West to witness their version of the Running of the Bulls
This event consists of 5 days of fun activities and games, including a Running of the Bulls (with wood bulls strolled by runners) on Greene street – outside of Sloppy Joe's. This festival also features the Hemingway Look-Alike Society scholarship, which is awarded to Key West students each year.

Gear up for your event at our official 1591 Running of the Bulls® store.