Home | Travel Center | Pamplona Bullfights
Pamplona Bullfights
One of the most iconic parts of the San Fermin Festival, Pamplona bullfights attract the best bulls and bullfighters from around Spain. The action is not just in the sands of the arena, as the local Peñas (social clubs) put on a show of their own in the Sol (sun) side of the stands with frequent food and sangria fights. Serious spectators gather in the Sombra (shade) side, expecting somewhat better behavior. In fact, it is tradition to remain completely silent while the matador and bull are standing on the sands of the arena – this is out of respect for the fact that life is on the line for both of them.
---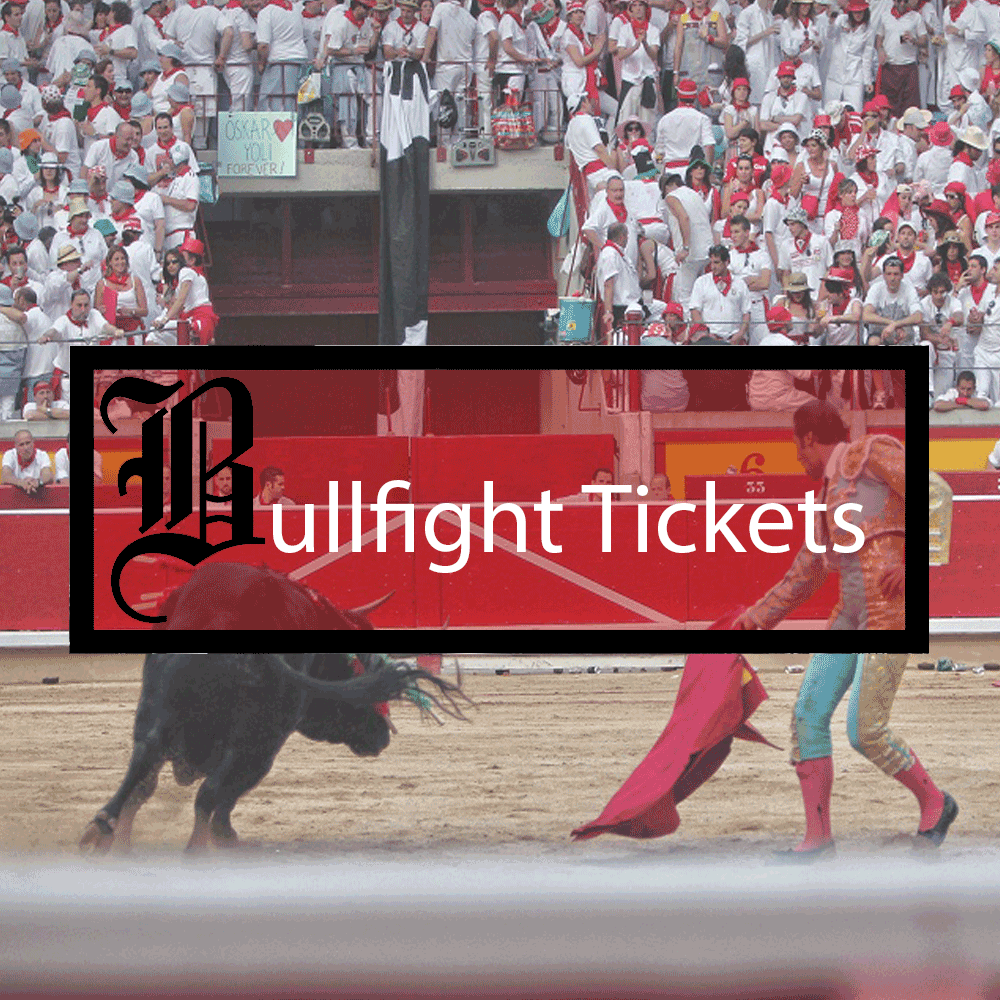 Buy Pamplona Bullfight Tickets
Most available tickets are sold second-hand
Be sure you work with a reputable seller
Selling on the street is not allowed
Order in-advance to ensure a spot
Children under 13 are allowed in, but must be accompanied by an adult
---
Only people who live in Pamplona can get season tickets, and there are only 1,000 tickets a day sold to the general public. So almost all Pamplona Bullfight Tickets are sold on the secondary market, which is the only reliable way to ensure you have your ticket in advance. Scalping is not allowed in Pamplona, especially because of a large number of counterfeit tickets which are sold each year to unsuspecting visitors. Since genuine tickets are so scarce, expect to pay many multiples of the face value for a Pamplona bullfight ticket.
---
Find Pamplona Bullfight Tours
Pamplona Bullfight Tours are a great way to learn about the history and culture of the event, while also getting some first hand experience at what the bullfighters are going through. Although the bulls are much, much smaller! Practice makes perfect!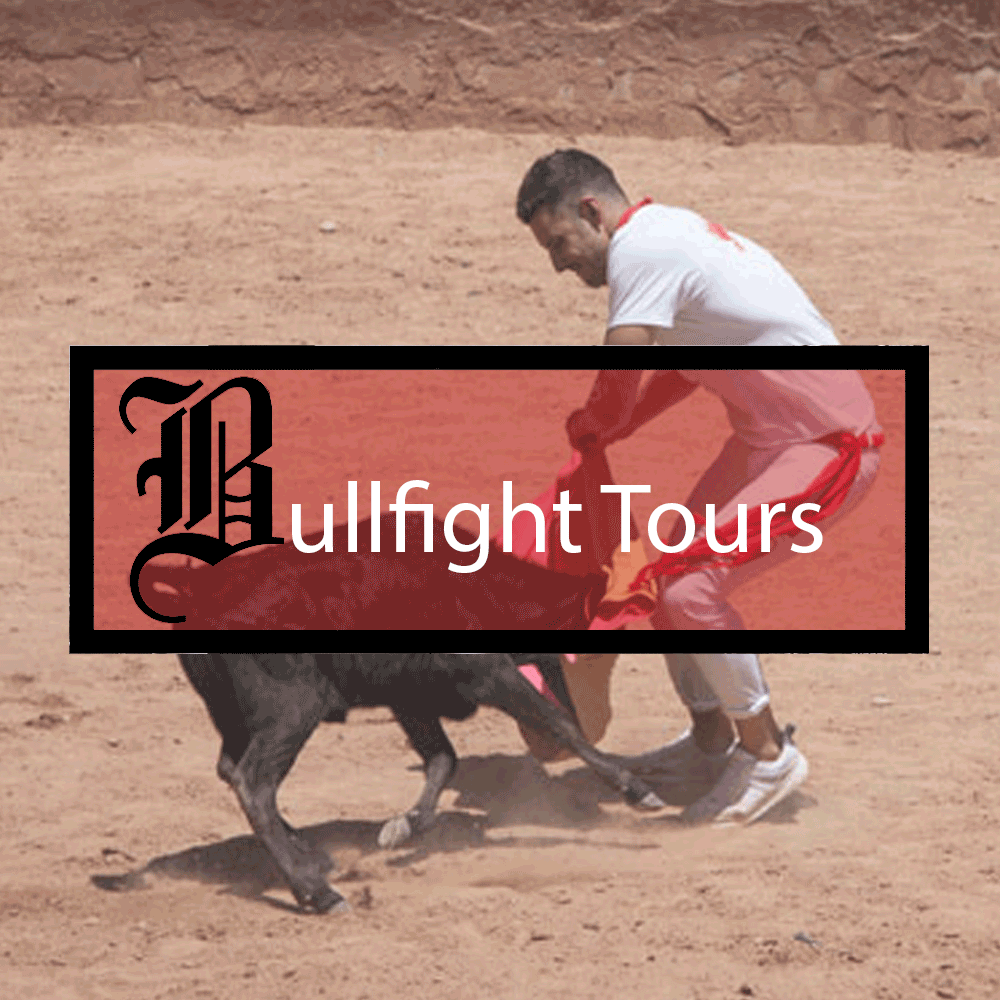 ---
For more information on the ethics of bullfighting, please visit our page here.
If you're looking for more than just a ticket to the Pamplona bullfight, let us prepare a custom trip plan for you. The best place to start is our Pamplona Expert Travel Advice form.