Hosted by La Asociación Española de Nueva Iberia, Inc. (LAENI)
Benefiting New Iberia and Spain Student Exchange Program & Activities
Annually on April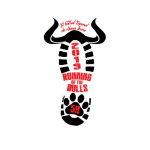 Hosted by La Asociación Española de Nueva Iberia, Inc. (LAENI)

Held at the historic downtown Main Street in New Iberia
This event kicks off the 7th Annual El Festival Espanol de Nueva Iberia: "Spain Alive" Celebrating 240th anniversary of the founding of New Iberia. Bring your Fur-companion(s) for our annual Dog-Friendly race.
Participants dress in a white shirt, and white shorts/pants with a red sash around the neck and waist, just like the historic Bull Run in Pamplona, Spain. Dogs are encouraged to be dressed as bulls.
Registration includes race Awards, Parade, Food, Music & Entertainment, Arts & Crafts Show, Paella/Jambalaya Cook-off, Spanish Dessert Bake-off, Spanish Merchandise, Children's Fun and Games Booth
Proceeds dedicated to New Iberia and Spain Student Exchange Program & Activities – La Asociación Española de Nueva Iberia, Inc. (LAENI) is a 501 c3 nonprofit, volunteer organization incorporated in the City of New Iberia, Louisiana to serve as a vehicle for the recognition and promotion of the Spanish ancestry and culture in New Iberia and throughout Louisiana. LAENI, Inc. encourages, supports and directs programs and activities involving educational, culinary, music, and art exchanges while creating awareness and deeper understanding of our local Spanish heritage.
Gear up for your event at our official 1591 Running of the Bulls® store.