Annually on August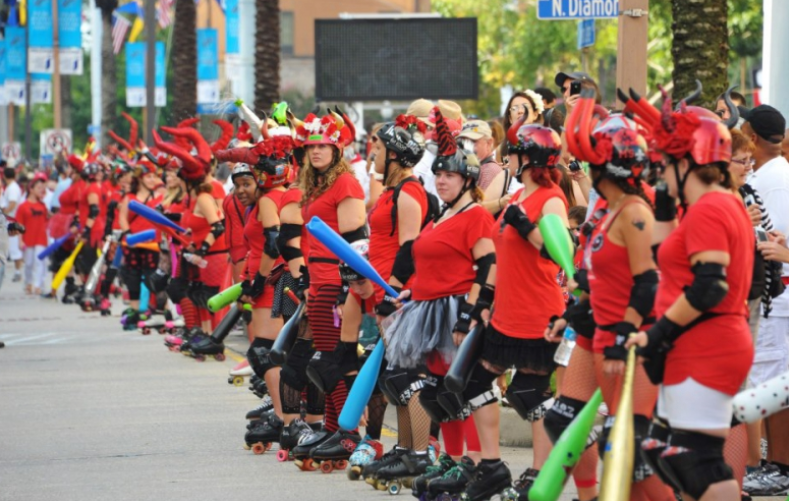 The Running of the Bulls in New Orleans is a fun interpretation of the world-famous San Fermin Festival in Pamplona, Spain
"San Fermin in Nueva Orleans" consists of 3 days of pure excitement San Fermin style
San Fermin in Nueva Orleans hosts a fun version of "El Encierro" (the bull run), featuring skaters from roller derby leagues around the world instead of bulls. New Orleans also hosts "El Txupinazo," known as the opening ceremonies, "La Fiesta de Pantalones" (the pants party), and "El Pobre de Mi" (poor me), also known as the closing ceremonies. This 3-day party features tasty bites and drinks from local restaurants, prizes, and Hemingway look-alike contest.

Gear up for your event at our official 1591 Running of the Bulls® store.