Hosted by the Musk Ox Farm
Benefiting the animals on the non-profit Musk Ox Farm
Annually in August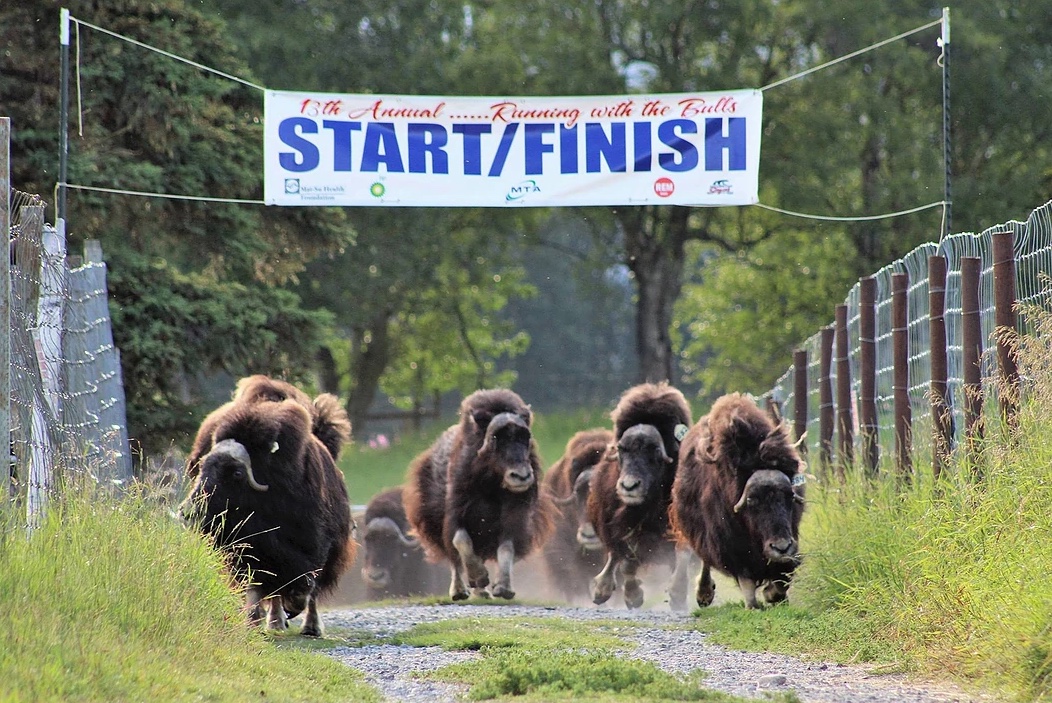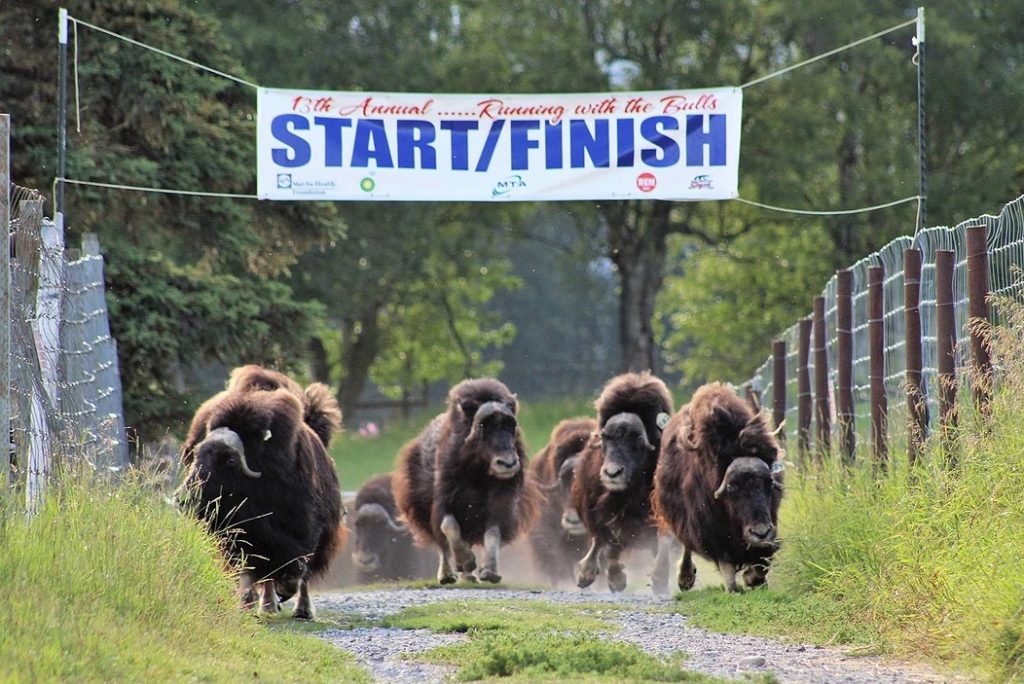 Hosted by the Musk Ox Farm
Since August 2002 – an Alaskan one-of-a-kind race!!
In either the 10k run or the 5k run/walk, participants will enjoy the challenging trail course cut through the pastures and safely past the 83 musk oxen that occupy the Musk Ox Farm.
There is also a 1k Kid's Fun-Run for all the little ones that wish to join in on the fun!
Spectators are more than welcome to come and watch the runners & listen to great live music (feel free to bring chairs and a picnic but leave the dogs at home).
Kid's Fun-Run begins at 1 pm Sunday, August 11th, with the other races following shortly after.
All proceeds are used to care for the animals on the non-profit Musk Ox Farm.
Gear up for your event at our official 1591 Running of the Bulls® store.