Bill Hillmann to Coach Bull Runners Online
If you don't have an experienced bull runner at your side, we recommend asking Bill Hillmann. Bill has run several hundred times with bulls in Pamplona and in the rest of Spain. From now until August, Bill will be coaching runners about the ins and outs of running with the bulls in Pamplona 2019. You can ask Bill questions in the dedicated Runners Forum or read about his experiences, advice and interactions with other runners. This forum is for first-time and return-runners alike.
Join the Runners Club to access the Runners Forum and webinars with Bill Hillmann. 
About Bill Hillmann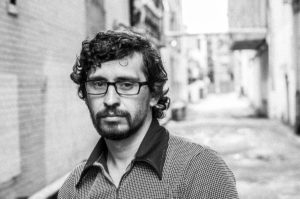 Bill has run with the bulls in Pamplona each year since 2005, originally inspired by Ernest Hemingway's book The Sun Also Rises. In the summer of 2016 he ran with the bulls more than 200 times in towns throughout Spain. He has stated that his favorite running of the bulls is the oldest, in Cuéllar, a small town about two hours north of Madrid, where hundreds of horsemen guide the bulls 3 miles (5 km) to the town and into the run.
Bill has been described as "the best young bull runner from the United States" by the Los Angeles Times. He has given expert commentary on the running of the bulls for CNN, The Today Show, CBS This Morning, BBC World Service, and Esquire Network. His audio essay "Running with the Bulls in Pamplona" for WBEZ Chicago Public Radio won an Edward R. Murrow Award from the Radio Television Digital News Association in 2010.
On July 9, 2014, a bull gored Hillmann twice in the thigh at the festival of San Fermín in Pamplona, but he returned to bull-running in Pamplona in 2015, and published his memoir, Mozos: A Decade Running with the Bulls (Kindle Version). When he doesn't run with the bulls, he works as a journalist, storyteller and author.