Premier City Center Hotel
4-star hotel
2 min walk to bull run
Support desk in lobby
From $3,161pp
Famous Luxury Hotel
Pamplona's most iconic 5-star hotel
90m to bull run
Iconic rooftop views of Pamplona
Premium inclusions
VIP support from our staff
Support desk in lobby
From $8,883pp
Modern Castle Resort
4-star hotel
Shuttle every 15 min to city center
Support desk in lobby
Guided escort to bull run balcony
From $2,233pp
The Running of the Bulls occurs every July 7th-14th in Pamplona, Spain. 6 Spanish fighting bulls, along with 6 steer, run from the Corrales de Santo Domingo to Pamplona's Plaza de Toros (bullfight arena.) Over 1 million spectators watch thousands of runners over the 8 days of the San Fermín Festival.
2024 will be an epic festival, as we all celebrate a return to travel. Our inventory is already limited, due to past years of demand culminating in a single fiesta in 2024. We recommend booking as early as possible to avoid disappointment.
We're the only company with 35 guides on the ground in Pamplona, a smartphone app to help you navigate your itinerary, and Text Guest Support during the fiesta. Navigating the World's Largest Fiesta™ can be a challenge. Let our experts help you make the most of your time in Pamplona.
We Help You Run with the Bulls
Our founder got kicked out of his first bull run – he didn't know the rules. So he's spent the last 12 years making sure other people don't suffer the same fate. The best way to have the run of your life is to PREPARE. We've gathered the world's best runners to help teach you the do's, the don'ts and the best ways to realize your goal of Running with the Bulls. Start with our short email series and video, then consider graduating to our online Runner's Club, where you can do some hard-core training.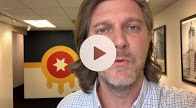 Includes welcome video from our founder via SMS
Sign up for Bull Runner Advice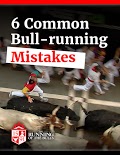 We Help You Travel Well
You're competing with 1 million other visitors in a city where services are overwhelmed. Here's what you're facing:
High prices (regardless of quality)
Short supply
Shady suppliers who may or may not deliver
Unwritten rules, cultural differences and language barriers
Some hotels have ZERO access to the fiesta (and they won't tell you)
We help you cut through the crap to help you at least get value for your money. We'll tell you the truth about what you'll get, even if you don't buy it from us.
Whether you're on our Penthouse Terrace sipping Champagne, or enjoying a great deal on a $99 balcony, you deserve to get the most for your money.
That's where we come in. We're the largest booker of hotel rooms, balconies and bullfight tickets in Pamplona. Let our buying power get you better quality at the best possible price.
Get a free Pamplona Travel Guide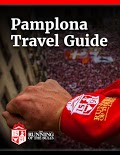 How We Help with Hotels
Since we book more hotel rooms in Pamplona than anyone else, we know each hotel intimately. Based on guest reviews, we've sorted out who keeps their rooms clean, who has paper-thin walls, which front desk staff really cares. We also book large room blocks that give you access to rooms that show sold out elsewhere, and lower rates than what you'll find online.
Pamplona Hotel Booking Tips
Don't count on a taxi to get you to the fiesta – they don't come at peak times. Either stay close enough to walk, or stay someplace with a dedicated shuttle (like our Host Hotels)
Book through a tour operator – Big hotel booking sites don't have local staff to support you. Plus, tour operators like us have more influence with the hotel if you need help.
If you find a cheap "deal" – there's a reason it is cheaper than everything else. Find out why before you book.
Book a Pamplona Hotel (book through us and save up to 25% vs. other sites)
How We Help with Balconies
The only way to see the Running of the Bulls® in Pamplona is by renting a spot on a private balcony. Every year, people try to watch from street level and they all end up staring a the backside of the one row of people sitting on top of the barricades.
Pamplona Balcony Tips:
Rent from a reputable site – every year, people miss the bull run because their host parties too hard and oversleeps. A good company will have (sober) staff to open the door for you.
Is it a balcony or a window? – some sellers try to pass off their window view as a balcony. Make sure you're clear on which you're buying.
Height matters – in Spain, the ground floor counts as Zero, so a Level 4 balcony is the 5th floor to us. Balconies that are higher up should be cheaper than Level 1 or 2.
Rent a Pamplona Balcony
How We Help with Bullfight Tickets
Pamplona's Plaza de Toros holds 19,700 spectators. Only 1,000 of those tickets go on sale to the general public – the rest belong to season ticket holders. We have the only secondary market for season ticket seats in Pamplona, so you get guaranteed seats.
Pamplona Bullfight Tips:
Sit on the shady side – if you want to actually watch the bulls. The sunny side is busy with the fiesta's largest food fight.
Ask for section, row and seat – if they can't tell you, they don't actually have a ticket to sell you.
Ask if the ticket is guaranteed – because there are some counterfeit tickets. The only way to know if it is real, is to get a money-back guarantee.
Browse our Pamplona Bullfight Tickets
How We Help with Pamplona Gear
All 1 million people at the Running of the Bulls wear the red & white uniform all day and all night. Tradition holds that you put on the Pañuelo (bandana) and Faja (sash) at Noon on July 6th and don't take them off until Midnight July 14th. We import ours from Pamplona, so you know you're getting the real deal.
Pamplona Gear Tips:
If you don't wear the uniform – they'll assume you didn't know there was a festival going on, so be prepared to be doused with sangria on the street as a reminder.
If you want quality – buy in advance. You can buy on the street in Pamplona, but much of it is tourist-quality.
Wear it everywhere – whether you're in the diviest dive bar, or the finest restaurant in town, everyone wears the same thing.
Check out our Running of the Bulls Uniform
How We Help with Meals
Dining during the fiesta can be a challenge. All the wonderful bars that normally serve award-winning tapas shut down their kitchens (or dumb-down their menus) and remove the tables and chairs to focus on alcohol sales. This makes Pamplona kind of a food desert during Fiesta.
Pamplona Dining Tips:
Book in advance if you want a proper meal – you're competing with restaurant regulars, especially on the 6th and 7th, so plan ahead.
Guarantee your table – the only way to KNOW that you have a table is to make a pre-paid reservation.
If you have a large group – there is no way you're going to get seated together unless you book in advance.
How We Help with Tours
There are over 400 scheduled events during the fiesta. We can help you navigate the tours that are worth your time, and introduce you to unique experiences that you won't find in any guide book.
Pamplona Tour Tips:
Find out who is leading the tour – Are they an expert? Do they speak fluent English? Do you know where you'll meet them? Hopefully "yes" to all three questions.
What is the group size? – If it is more than 5, you'll need audio gear (almost no one can shout over fiesta – so they'll need help)
Is there an office you can go to for help? – Fiesta can be overwhelming. Sometimes, it helps to have a friendly face who can help you.
Book a Pamplona Tour
How We Help with Packages
Travel packages are a good way to make sure you get the full experience, and don't miss anything. We don't require you to buy a particular package to get our better balconies, and we're happy to customize any of our package trips to suit your needs.
Pamplona Package Tips:
Don't pay a "package premium" – Some tour operators only offer packages, because they can hide their significant markup in the total price. Make sure the value of the package equals the cost of the component parts.
Get guaranteed quality – Tour operators are tempted to sneak upper level balconies (or window views), bad restaurant choices, and hotels that are too far away, into a package, but charge a premium price. Be sure you know the quality of each element.
Read reviews – The best way to evaluate a package is to read reviews from real guests… not sample quotes published on the vendor's website. Trustpilot is a good 3rd–party resource.
Compare Pamplona Packages before you buy